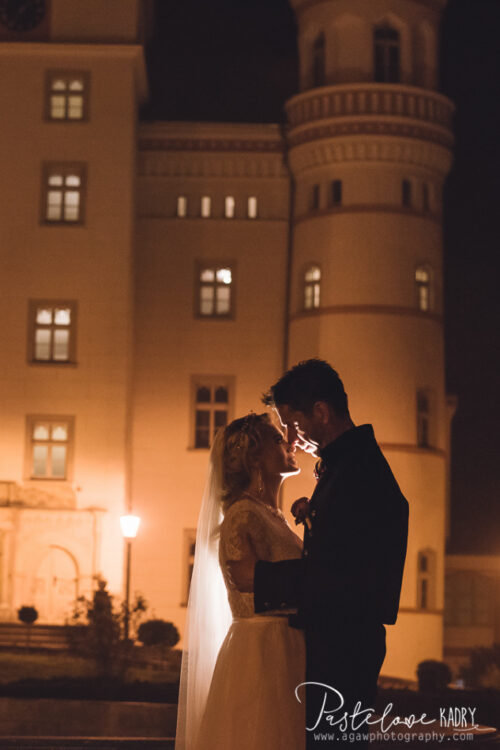 Wedding package
Registration fees for wedding ceremony in a castle
An English-speaking wedding consultant's assistance with gathering all necessary documents
Translation of documents necessary to be able to be joined in marriage from English to Polish (if any of the parties had been divorced, an extra fee of PLN 400 for each document shall be payable)
Interpretation during the ceremony (by a sworn translator of English)
Interpretation during a meeting at the Registry Office / church authorities office
(between 91 and 30 days before the wedding date)
Check with local officials / church authorities for the documents' correctness
Reservation of the wedding ceremony and reception date
A pre-wedding meeting, when detailed tenor of the wedding day and reception is discussed and mapped out
Provision of witnesses – if necessary
Certificate of Marriage
Price: PLN 5000
+ Obligatory fees :
A fee for the appearance of Registrar of Marriages / Priest at the place of ceremony (PLN 1000)
Venue 1
Romantic wedding in the silesian palace
Wedding organized in the most romantic venue of the Valley of Palaces and Gardens will be once-in-a-lifetime experience you and your guests will not forget.
Welcome in the charming and unique Palace for your romantic ceremony. It's one of the most peaceful and romantic places in the Lower Silesia. This historic estate with it's restored interiors, an unique decor of the hotel rooms, an exquisite cuisine and an intimate atmosphere offers a stunning one of a kind experience for couple and their guests.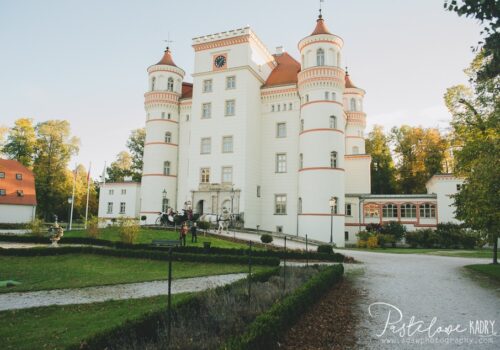 Venue 2
A fabulous wedding in an exceptional castle!
The Karpniki Castle is a magical place where the spirit of history is felt around every corner.
It is one of the most prestigious places in Jelenia Góra Valley, where a fully private, intimate reception for up to 40 persons is guaranteed with complete exclusivity for the Newlyweds and their guests.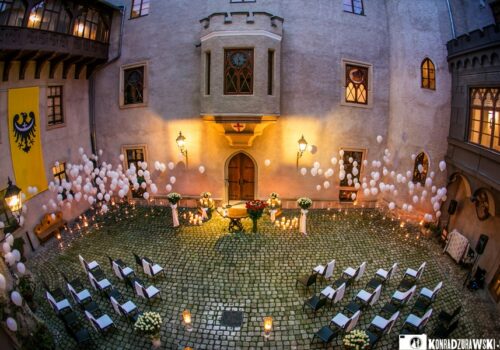 Venue 3
Wedding in a luxurious Palace
This beautiful palace is one of the most romantic wedding spots in Lower Silesia. It is surrounded by a magnificent park and an impressive French garden inviting to enjoy some rest, and pleasing the eye with its exceptional beauty.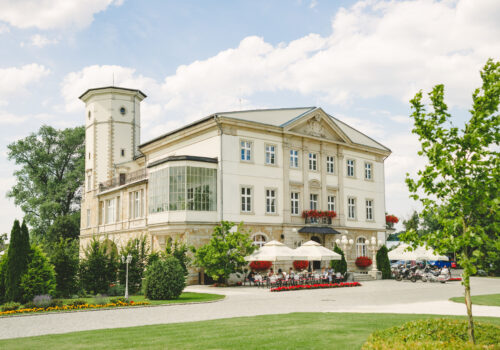 Venue 4
Wedding in a romantic Palace
The Palace is an extraordinary structure surrounded by a beautiful park, one of the oldest English parks in the region. The compound of buildings offers possibilities to organise both intimate receptions and large wedding parties for up to 120 guests. The Palace has its own SPA area with saunas and a swimming pool where both the Newlyweds and their guests can relax before the Special Day.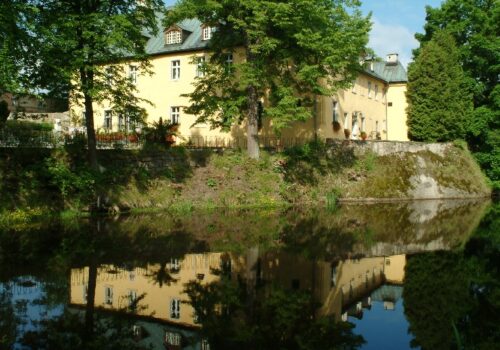 Venue 5
Wedding in English style
The Hotel is a complex of historical, yet exclusive and elegant buildings surrounded by a gorgeous English park. The compound is situated at the foot of Góry Sowie (Owl Mountains) in the southern part of Lower Silesia. Stylish interiors of banquet rooms and painstaking care for each detail will surely enchant both the Newlyweds and their guests.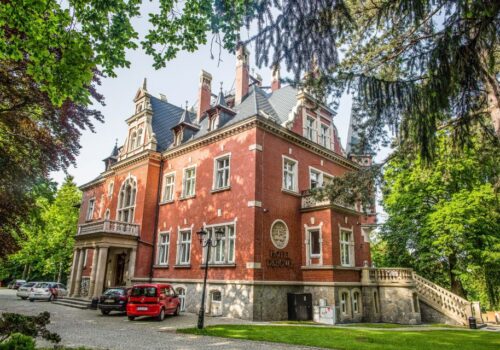 Are you looking for a unique place for this important moment in your lives? Would you like to have a unique, truly royal experience? This Castle will be happy to oblige. It is located in a truly picturesque place – surrounded by 13 ha of historic parks, it stands at the very bank of a mountain river. The nearby small church is perfect for a romantic wedding, and if you are dreaming of an outdoor ceremony, we will be happy to arrange it for you. The antique, 16th century castle interiors make for a perfect place for a refined wedding reception.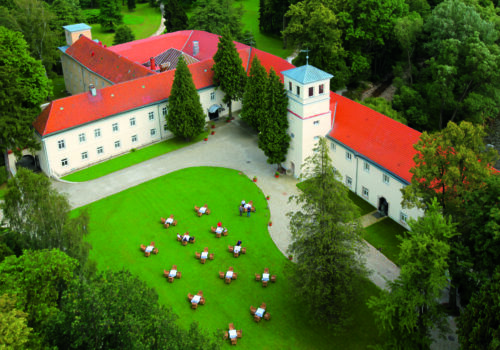 [mkdf_single_image enable_image_shadow="no" image_behavior="lightbox" image="4013″]
[mkdf_single_image enable_image_shadow="no" image_behavior="lightbox" image="4014″]
[mkdf_single_image enable_image_shadow="no" image_behavior="lightbox" image="4015″]
[mkdf_single_image enable_image_shadow="no" image_behavior="lightbox" image="4016″]
[mkdf_single_image enable_image_shadow="no" image_behavior="lightbox" image="4017″]
[mkdf_single_image enable_image_shadow="no" image_behavior="lightbox" image="4018″]
[mkdf_single_image enable_image_shadow="no" image_behavior="lightbox" image="4019″]
[mkdf_single_image enable_image_shadow="no" image_behavior="lightbox" image="4020″]
[mkdf_single_image enable_image_shadow="no" image_behavior="lightbox" image="4021″]
[mkdf_single_image enable_image_shadow="no" image_behavior="lightbox" image="4022″]
[mkdf_single_image enable_image_shadow="no" image_behavior="lightbox" image="4023″]
[mkdf_single_image enable_image_shadow="no" image_behavior="lightbox" image="4024″]
[mkdf_single_image enable_image_shadow="no" image_behavior="lightbox" image="4025″]
[mkdf_single_image enable_image_shadow="no" image_behavior="lightbox" image="4026″]
[mkdf_single_image enable_image_shadow="no" image_behavior="lightbox" image="4027″]